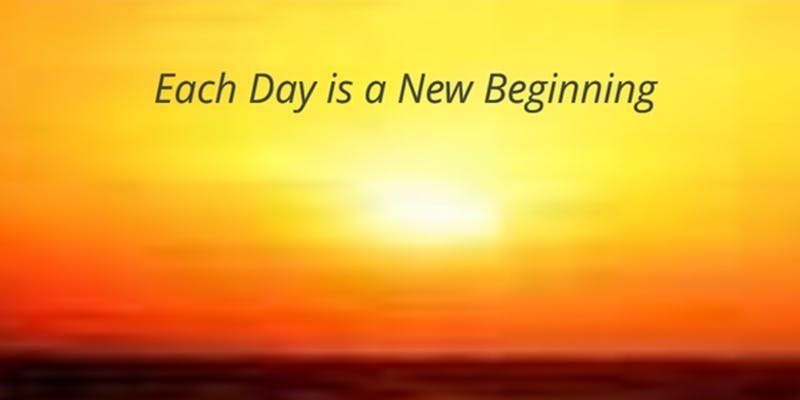 Events for Writers, Indie Filmmakers and Actors!
Jul 13, 2019 6:00 AM
Events for Writers, Indie Filmmakers and Actors! NEW NORMAL READING SERIES - JULY 2019 We are back for another New Normal Reading Series event!   Location: Sal's Restaurant 7356 Melrose Ave, Los Angeles, CA 90048 Date: Wednesday, July 31st Time:8 p.m. - 10:30 p.m. As some of you know we are looking for a new spot since the event keeps growing!  Definitely a good problem to have. If you know of any restaurants with a stage that can host 100+ people feel free to send me the information. If you haven't attended the New Normal now is a great time to do so. We are more than just a reading series.  Aside from all the various free prizes.  We are a community of creative people that are providing opportunities and access to film and TV professionals at NO cost.  Show up and network. You never know who you will meet.  Case in point a first time actor in the New Normal invited a friend.  That person loved the showcase. The individual turned out to be an Exec Asst to the President at Focus Features. As a result, 5 writers from the June event will be contacted by their development team.   Here is a brief rundown of the New Normal. It is an evening of live music, standup comedy and actor readings by emerging artists of color. 5 teams perform; Black, Latino, Asian, Native and South Asian. The event is open to everyone. We accept scripts and actors from any ethnicity. 10 pages only! Our goal is to showcase YOU to invited industry guests. This isn't an audition. We try to give everyone an opportunity. However, you are more likely to get the opportunity if you actually attend the event. Tell others about the New Normal Reading Series and bring a friend. See you at the next event! For more information contact Floyd Reeves  Email: [email protected] BLUE NOTE RECORDS: BEYOND THE NOTES was featured at BADWEST Day of Black Docs, 13th Annual Screening Event on May 11, 2019. Following a great start at Metrograph in New York City, we are excited that BLUE NOTE RECORDS: BEYOND THE NOTES Is playing at Glendale thru July 11th. Laemmle Glendale 207 N. Maryland Ave. Glendale, CA 91206 310-478-3836 Please join us at any of the following special screenings: Saturday, July 6, 4:40 PMQ&A with Grammy nominated re-recording mixers Nicholai Baxter (La La Land, A Star is Born), Carlos Solis (Batman) and Sophie Huber (Director)Sunday, July 7, 7:20 PMQ&A with Sophie Huber (Director) and guests moderated by Marc Maron TRAILER ABOUT THE FILM  TICKETS BLUE NOTE RECORDS: BEYOND THE NOTES  is a revelatory, thrilling and emotional journey behind the scenes of one of the most important labels in the history of jazz, and by extension, that of American music. Through rare archival footage, current recording sessions and conversations with Blue Note artists, the film uncovers a history of jazz that remains fiercely political and relevant today and illuminates the connections between jazz and hip hop. With Ambrose Akinmusire, Michael Cuscuna, Lou Donaldson, Robert Glasper, Herbie Hancock, Derrick Hodge, Norah Jones, Keith Lewis, Lionel Loueke, Terrace Martin, Ali Shaheed Muhammad, Kendrick Scott, Wayne Shorter, Marcus Strickland, Rudy Van Gelder, Don Was. BLUE NOTE RECORDS: BEYOND THE NOTES is directed by Sophie Huber, best known for her critically acclaimed documentary HARRY DEAN STANTON: PARTLY FICTION, and produced by Susanne Guggenberger, Hercli Bundi (Mira Film) and Chiemi Karasawa (Isotope Films). REVIEWS The Guardian  Blue Note Records: Beyond the Notes review – pristine doc of tonal clarity "Damn-near immaculate music documentary" —Leslie Felperin, The Guardian New York Times Critic's Pick Review NYT Critic's Pick Review: Blue Note Records: Beyond the Notes "A Smart, Exhilarating Look at an Influential Label... This thoughtful film gets at jazz's joy and pain." NPR "New Documentary 'Blue Note: Beyond The Notes' Surpasses Its Purpose" Rolling Stone Documentary Blue Note: Beyond The Notes "The film tells the story of the most legendary label in jazz - and illustrates how it's still thriving in the present . . . Beyond the Notes lays out exactly what made Blue Note stand apart from other jazz labels - and why its catalog has taken on an almost sacred quality among musicians and fans." Writing Workshops & Classes The Hatchery Press Screenwriting Workshop! Write a scene based on fun prompts and get positive feedback on what you write every other Tuesday, from 7 p.m. to 9 p.m., at The Hatchery Press. Free for current Hatchery members. $5 for non-members. Size is limited to 14 people, to claim your spot, RSVP on The Hatchery Press Meetup Page.The Hatchery Press601 N Larchmont BlvdLos Angeles CA 90004For more information contact: [email protected] Independent Filmmaking Classes and Workshops Make your own Films at Echo Park Film Center! Echo Park Film Center (EPFC) specializes in experimental, documentary, and personal filmmaking techniques. EPFC offers affordable filmmaking and film editing workshops for adults and free filmmaking classes for youth and senior citizens. All equipment, materials, and instruction are provided free of charge to local youth ages 12 –19 and Seniors ages 60+ LA AIR invites local artists to utilize Echo Park Film Center resources in creating and premiering new, experimental, documentary, and personal work over a two-month period. Artists in residence also engage with the greater EPFC community via screenings, workshops and other events! AT&T Developer Program AT&T hosts developer and creator competitions as well as workshops, throughout the year. Please join them at one of their free events listed here: AT&T Developer Program. The AT&T Create-a-thon Invitational in Los Angeles on May 7, 2019, was Phenomenal! The Grand Prize Winner Singing in the Dark is a documentary by filmmaker Raouf Zaki, that explores the life of Ellis Hall, a blind singer whose music has inspired thousands of people. His story shows, your gifts, plus love and faith, are all one needs to create art that touches all people despite the odds. Ellis Hall and Leighala Jimenez-Hall are featured in the Award Winning Documentary 'Singing in the Dark,' by Filmmaker Raouf Zaki. Networking Events The New Normal Reading Series is a Monthly Entertainment Industry Showcase for Screenwriters, Playwrights, Actors, Standup Comedians, Singers, and Musicians, held at various venues throughout Los Angeles. The writer of the script of each team that performs will receive a free script evaluation from The Black List, and a free copy of Final Draft (a $249.00 value), will be given to the writer who pitches an awesome logline to the audience at the end of the night! Special thanks to our sponsors Final Draft and The Black List.  In addition to the Final Draft giveaway for this month, a lucky writer from the audience will be selected for a meeting with the VP scripted series development at a major network!  Be sure to let others know about the New Normal. For more information contact Floyd Reeves - Email: [email protected] Beverly Hills Networking Event For Filmmakers, Talent, and Crew The 2nd Wednesday of each month, 5 PM to 8 PM! Beverly Hills Networking Event For Filmmakers, Talent, and Crew is the official ongoing event of the  (WLA-IFP) held at the Beverly Hills Hotel on the 2nd Wednesday of each month hosted by Dan Wunsch and Alistair Cohen Joobeen. The main focus of the group is to network one on one and connect with producers, directors, writers, actors, crew, and composers, in the film, TV, Gaming and Theater Industry.