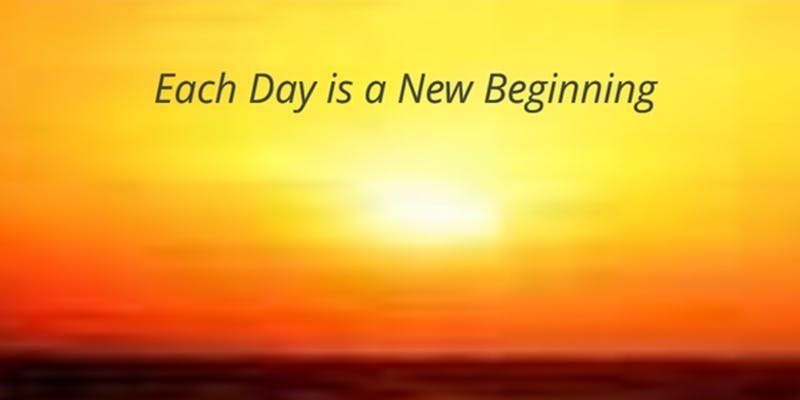 Events for Writers, Indie Filmmakers and Actors!
Jun 13, 2019 6:00 AM
Events for Writers, Indie Filmmakers and Actors! THE NEW NORMAL READING SERIES - Tues., June 25th 8 PM! Presented by Broken Barriers & Latino Filmmakers Network    Tues., June 25th 8 p.m., at Sal's Restaurant, 7356 Melrose Ave, Los Angeles, CA 90048.   Any actors interested in reading be sure to contact [email protected]  For writers, we are now accepting scripts, 10 pages. The New Normal Reading Series is a Monthly Entertainment Industry Showcase for Screenwriters, Playwrights, Actors, Standup Comedians, Singers, and Musicians, held at various venues throughout Los Angeles. The writer of the script of each team that performs will receive a free script evaluation from The Black List, and a free copy of Final Draft (a $249.00 value), will be given to the writer who pitches an awesome logline to the audience at the end of the night! Special thanks to our sponsors Final Draft and The Black List.  In addition to the Final Draft giveaway for this month, a lucky writer from the audience will be selected for a meeting with the VP scripted series development at a major network!  Be sure to let others know about the New Normal.  More surprises ahead! The AT&T Create-a-thon Invitational in Los Angeles on May 7, 2019, was Phenomenal! The Grand Prize Winner Singing in the Dark is a documentary by filmmaker Raouf Zaki, that explores the life of Ellis Hall, a blind singer whose music has inspired thousands of people. His story shows, your gifts, plus love and faith, are all one needs to create art that touches all people despite the odds. Documentary 'Singing in the Dark,' by Filmmaker Raouf Zaki, (in photo) Ellis Hall and Leighala Jimenez-Hall.          Join us at AT&T SHAPE at Warner Bros. Studios in Los Angeles, Sat., June 22 & Sun., June 23, 2019! Explore 5G and see what's possible for the future of entertainment. AT&T Developer Program AT&T hosts developer and creator competitions as well as workshops, throughout the year. Please join them at one of their free events listed here: AT&T Developer Program. The Hatchery Press Screenwriting Workshop! Write a scene based on fun prompts and get positive feedback on what you write every other Tuesday, from 7 p.m. to 9 p.m., at The Hatchery Press. Free for current Hatchery members. $5 for non-members. Size is limited to 14 people, to claim your spot, RSVP on The Hatchery Press Meetup Page.The Hatchery Press601 N Larchmont BlvdLos Angeles CA 90004For more information contact: [email protected] West Hollywood Library Spring 2019 Screenwriting Workshop! Do you have an idea for a play or screenplay but need help getting started? Join the West Hollywood Library Screenwriting Workshop guided by author, publisher, and critic, Felice Picano and learn how to get your words up on the silver screen! Adults 18+ See times for this repeating event below: Saturday 10:30 AM - 12:00 PM June 15, 2019 June 29, 2019 RSVP: Yes COST:  Free West Hollywood Library 625 N. San Vicente BoulevardWest Hollywood, CA 90069Phone: (310) 652-5340 Space is Limited. Please RSVP by visiting the West Hollywood Library Information Desk, calling the Library at (310) 652-5340, or contacting David Davis at Email: [email protected] Independent Filmmaking Classes and Workshops Make your own Films at Echo Park Film Center! Echo Park Film Center (EPFC) specializes in experimental, documentary, and personal filmmaking techniques. EPFC offers affordable filmmaking and film editing workshops for adults and free filmmaking classes for youth and senior citizens. All equipment, materials, and instruction are provided free of charge to local youth ages 12 –19 and Seniors ages 60+ LA AIR invites local artists to utilize Echo Park Film Center resources in creating and premiering new, experimental, documentary, and personal work over a two-month period. Artists in residence also engage with the greater EPFC community via screenings, workshops and other events!        How to Produce a Short Doc! Join BADWest Co-chair Denise Hamilton as she conducts a three-part, hands-on introductory workshop How to Produce a Short Doc in the months of April, May, and June 2019. Denise is a Documentary Film Instructor, and teaches the course, Producing Documentaries at the New York Film Academy campus in Burbank, CA. The three-part workshop will take participants through the basic steps of pre-production, production, and post-production to learn how to create and edit a Three-Minute Documentary on a cell phone. The final film will serve as an exercise illustrating the key steps involved in the teamwork required to produce a Short Doc.This workshop is held at The Academy of Motion Picture Arts and Sciences Pickford Center, 1313 N. Vine Street, Los Angeles, CA  90028 (Corner of Vine and Fountain), and is open to both BADWest Members and Non-Members. ID required to enter the building! BADWest Membership is $45.00 per year. Meetings and Workshops are Free for Members. $10.00 for Non-Members to attend Meetings and Classes. 4th Monday Movie Screenings are Free! For more information contact: [email protected] Networking Events Beverly Hills Networking Event For Filmmakers, Talent, and Crew The 2nd Wednesday of each month, 5 PM to 8 PM! Beverly Hills Networking Event For Filmmakers, Talent, and Crew is the official ongoing event of the  (WLA-IFP) held at the Beverly Hills Hotel on the 2nd Wednesday of each month hosted by Dan Wunsch and Alistair Cohen Joobeen. The main focus of the group is to network one on one and connect with producers, directors, writers, actors, crew, and composers, in the film, TV, Gaming and Theater Industry.